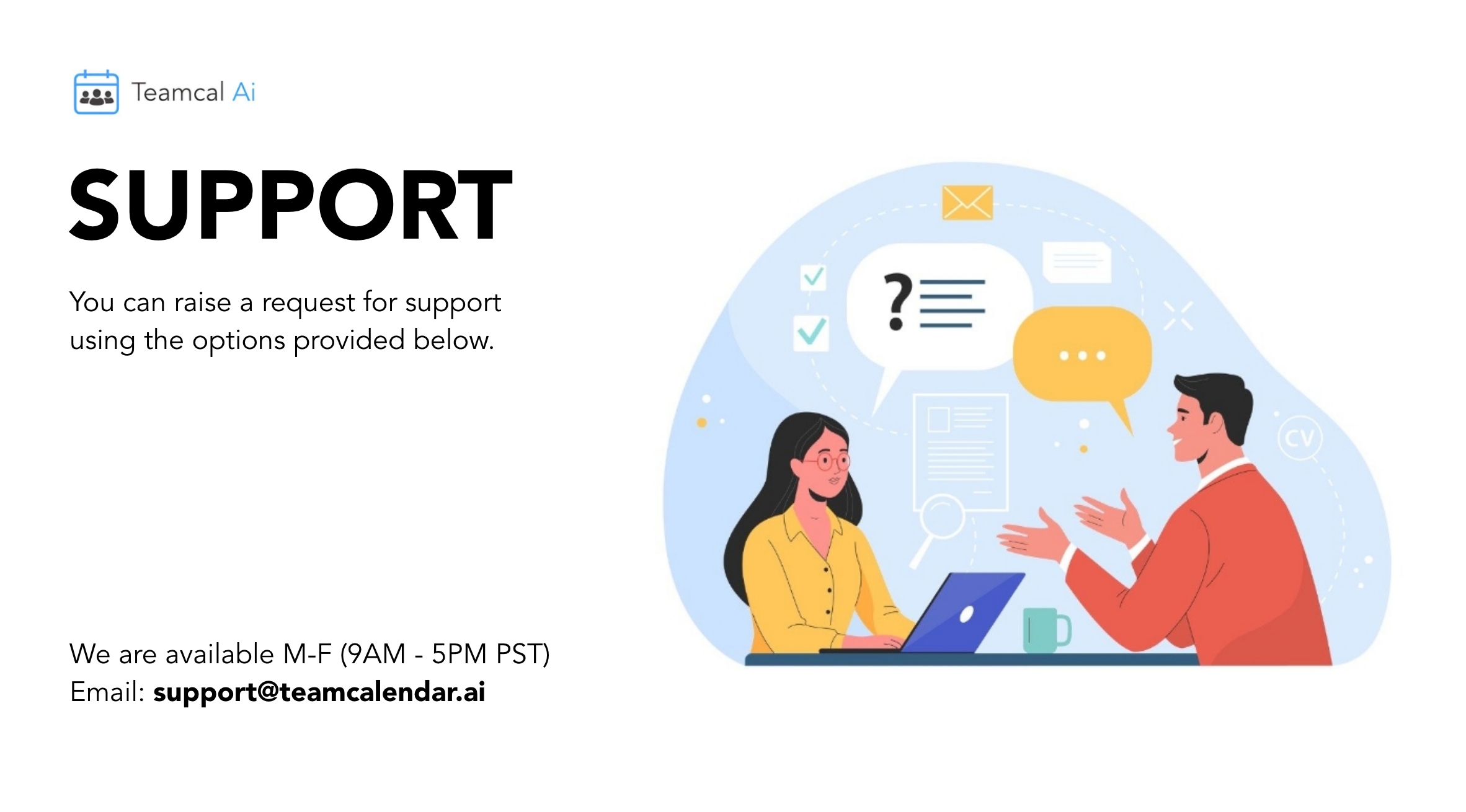 Contact Support - Teamcal Ai
The support team's hours of operation, Monday to Friday, 9AM to 5PM PST.
First Response SLA: High priority cases within 3 hours (Otherwise upto 24 hours)


What can we help you with? You can raise a request for Zoom App, Teamcal Ai Web App or the Mobile App, using the options provided below. An Email is required to send us a request.


Live customer support channel (via Slack)